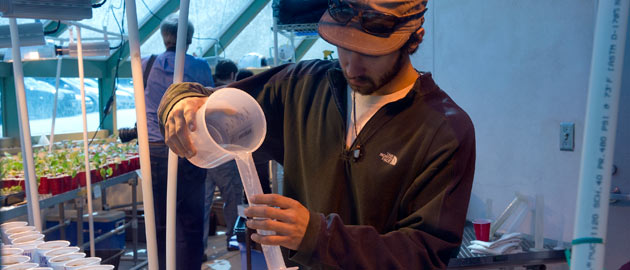 Financial Aid and Award Opportunities
The Plant Biology Program employs a number of students, for up to 20 hours a week, to work in its greenhouses, herbaria, central office, and research laboratories. This includes students who are or are not eligible for Federal Work-study programs. For more information, and to browse available work positions, visit the Student Jobs webpage.
Departmental Awards
Undergraduate plant biology majors may compete for several monetary awards during the course of a school year. The three awards shown below are offered by the department:
The John Voigt Natural History Award
The Mary Goddard Steck Award
The James E. Ozment Natural History Award
SIU awards more than 10 million dollars in scholarships to undergraduate students every year. Visit this webpage for more information, and to find out what scholarships you may qualify for!
Visit the Financial Aid Office webpage for a cost calculator, guides for filling out FAFSA forms, and much more information.