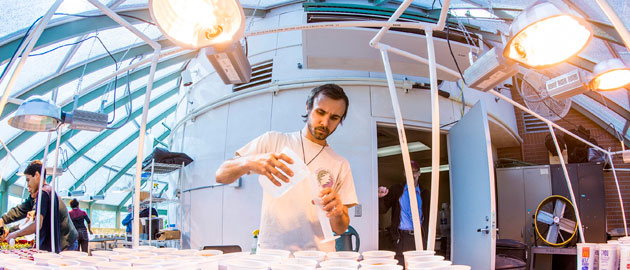 Financial Aid and Award Opportunities
For Graduate Students
Deadlines
For first consideration for a Fall Assistantship, early January is the deadline for completed applications, but please check with the department for a more firm date. For January Graduate Assistantships, please check with the department for availability and the deadline to apply. Students can apply at any time but that for priority consideration, they should meet these deadlines.
Research Assistantships and Fellowships
Individual faculty often have assistantships and fellowships through external grant funds. Inquire to the Department Chair or specific faculty members you wish to work with. Both assistantships and fellowships including stipends and full waiver of tuition are available to qualified graduate students. See also the Graduate School Cost & Financial Assistance page.
Teaching Assistantships
These are available through the Department. Inquire to the Chair or Director of Graduate Studies regarding availability.
Graduate School Fellowships and Awards
Fellowships are awarded for both the Masters and Doctoral levels through the SIU Graduate School. These awards are competitive, hence a completed application must be submitted by a departmental representative by the posted deadlines. A listing of internal funding opportunities including Fellowships and scholarships is available through the Graduate School website.