Daniel Nickrent
Professor. Plant systematics and molecular evolution; biology of parasitic flowering plants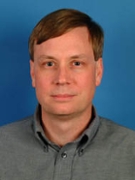 My research involves the application of morphological and molecular methodologies to systematic and evolutionary questions in a variety of taxonomic groups of plants, particularly parasitic angiosperms. We typically employ DNA sequence data, derived from the nuclear, chloroplast and mitochondrial genomes, to estimate organismal phylogenies. These data are then useful in interpreting morphological character evolution, biogeographic histories, and ecological interactions.
The following represent some of the recent and ongoing projects we have been involved with:
Molecular phylogenetics of the sandalwood order (Santalales): Olacaceae s. lat., Misodendraceae, Schoepfiaceae, Loranthaceae, Opiliaceae, Santalaceae s. lat. and Viscaceae.
Molecular phylogenetics of holoparasitic angiosperms: Apodanthaceae, Balanophoraceae, Cytinaceae, Hydnoraceae, Mitrastemonaceae, and Rafflesiaceae.
Molecular evolution including studies of the chloroplast genome in parasitic plants.
Visit my laboratory website to learn more.
Education
Ph.D. 1984, Miami University (Ohio)
Websites
Parasitic Plant Connection
PhytoImages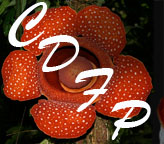 Co's Digital Flora of the Philippines
Selected Publications