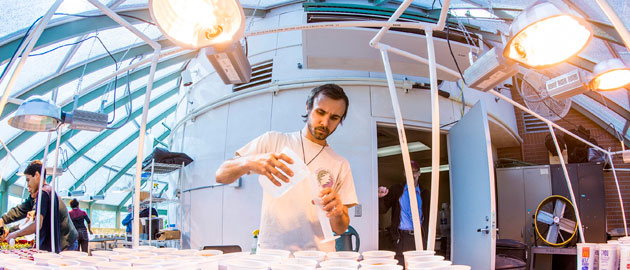 Accelerated Entry into the Doctoral Program
A student who enters a master's program in plant biology may, if deemed capable, be permitted to apply to be accelerated into a program leading directly to a Ph.D. degree subject to the following conditions and specifications. In order to qualify for consideration, each endorsed student must:
have been in the SIU plant biology graduate program no less than one academic term when proposed
have a graduate grade point average of 3.75 or better
have no grade (in any course, conditional or otherwise) in the graduate record of less than B
be deemed by the graduate faculty and Evaluation and Awards Committee as having superior capabilities.
Once advanced into the doctoral program by the Graduate School, the student shall be eligible to qualify for graduate assistance totaling no more than 60 months. Once in the doctoral program, the student is subject to all of the academic, retention, and exit requirements for a regular doctoral program.
If for any reason, a student who has been admitted into the accelerated entry program fails to complete the doctoral program successfully that student shall not automatically be readmitted into the master's program. Instead, the student may (if so desired) make formal application for admission into the master's program in plant biology subject to all considerations of qualification and evaluation.